If you're a chef, a baker, or simply someone who loves to whip up delicious desserts at home, you know that having the right tools is essential. One of the most important tools in any baker's arsenal is the Smart Whip cream charger, a small cylinder filled with nitrous oxide gas that is used to dispense whipped cream from a whip cream dispenser.
But with so many options on the market, it can be tough to know where to start when it comes to buying whip cream chargers. That's why we've put together this ultimate guide to help you find the best nitrous oxide cylinders for your needs.
What Are Smart Whip Cream Chargers and How Do They Work?
Whip cream chargers are small, disposable cylinders filled with nitrous oxide gas. They are designed to be used with a whip cream dispenser, a specialized kitchen gadget that allows you to easily dispense whipped cream at the push of a button.
To use a whip cream charger, you simply insert it into the dispenser, pull the lever to release the gas, and then press the button to dispense the whipped cream. The nitrous oxide gas helps to rapidly expand and aerate the cream, creating a light and fluffy texture that is perfect for topping cakes, pies, and other desserts.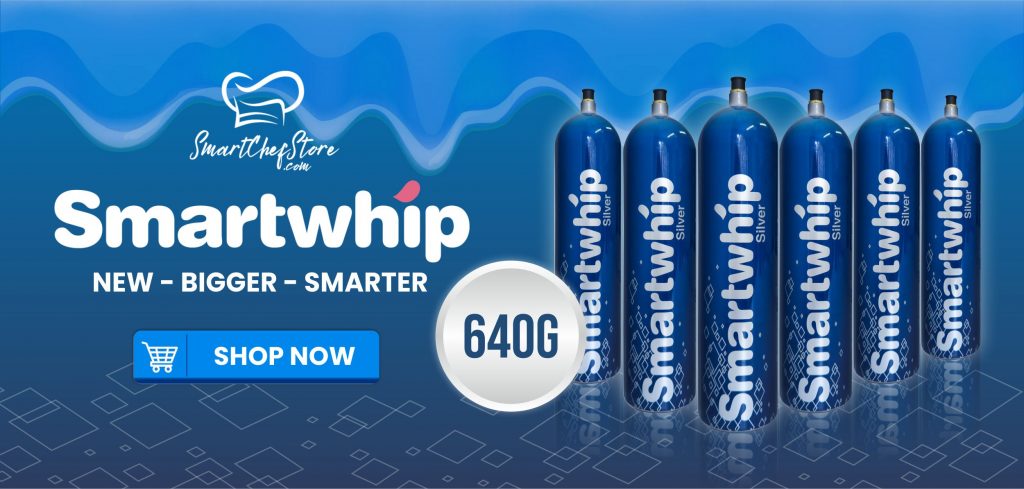 Benefits of Using Smart Whip Cream Chargers
There are a few key benefits to using smart whip cream chargers over traditional methods of whipping cream:
Convenience: With a Smart Whip cream charger and dispenser, you can easily dispense whipped cream at the push of a button. This makes it much faster and easier to add the finishing touches to your desserts, especially if you're working in a busy kitchen or catering event.
Consistency: Smart Whip cream chargers help to ensure that your whipped cream has a consistent texture every time. This is especially important if you're making multiple servings of a dessert, as it can be tough to get the same results using a hand mixer or whisk.
Portability: Smart Whip cream chargers are small and lightweight, making them easy to take with you wherever you go. This is great for catering events, food trucks, or simply if you want to make whipped cream at a friend's house.
Where to Buy Smart Whip Cream Chargers in the United Kingdom?
Now that you know more about whip cream chargers and the benefits of using them, you may be wondering where you can buy them in the United Kingdom. Fortunately, there are a number of options available to you, both online and in-store.
One of the best places to buy whip cream chargers in the UK is Smart Chef Store. Our website offers a wide selection of nitrous oxide cylinders from top brands like Smartwhip and Cream Deluxe, as well as a variety of dispensers and accessories. We also offer free shipping on orders over £50 and have a 100% satisfaction guarantee, so you can shop with confidence.
In addition to our online store, you can also find whip cream chargers at many specialty kitchen supply stores, as well as at some larger retailers. However, keep in mind that these options may not have as wide a selection as you'll find at a dedicated store like Smart Chef Store.
Overall, if you're looking for the best selection and prices on whip cream chargers in the UK, we highly recommend checking out online store. With our wide range of nitrous oxide cylinders, dispensers, and accessories, we have everything you need to make the perfect whipped cream.